Are the units climate controlled?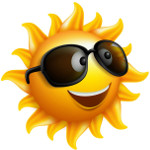 No, there is no heating or cooling in these units. They do, however, have bright overhead lights and floor drains.
Do you offer outdoor parking storage?

Yes. We offer parking for RVs, boats, cars, trailers and ???. There are 6 outside parking space sizes available - 12' x 19' , 12' x 22', 10' x 25', 10' x 30', 10' x 40', and 12' x 45' .
What's the difference between office hours and gate hours?

The Office Hours are the hours of operation for the property when the facility manager will be available to assist you with your storage needs. The Gate Hours are the hours of the property when your unit can be accessed. Our Gate Hours offer 24-hour access.
What sizes are available?

We offer 2 sizes for our indoor units - 15' x 40' (600 sq. ft) and 15' x 80' (1200 sq. ft). Both offer 16ft clear ceiling height and easy access through spacious 12' wide x 14' tall overhead doors. The 1200 sq. ft units offers drive through access. If you have questions about what size is best for you, our helpful facility managers are trained to assist you in this process.
What are the payment terms?

We try to make your storage experience as hassle-free as possible, including paying your bill. Typically, our leases are month-to-month (1 month minimum) but we also offer the flexibility of long-term leases. We accept Mastercard® , Visa®, checks and cash. We can also setup AutoPay so you never have to worry about forgetting a payment.